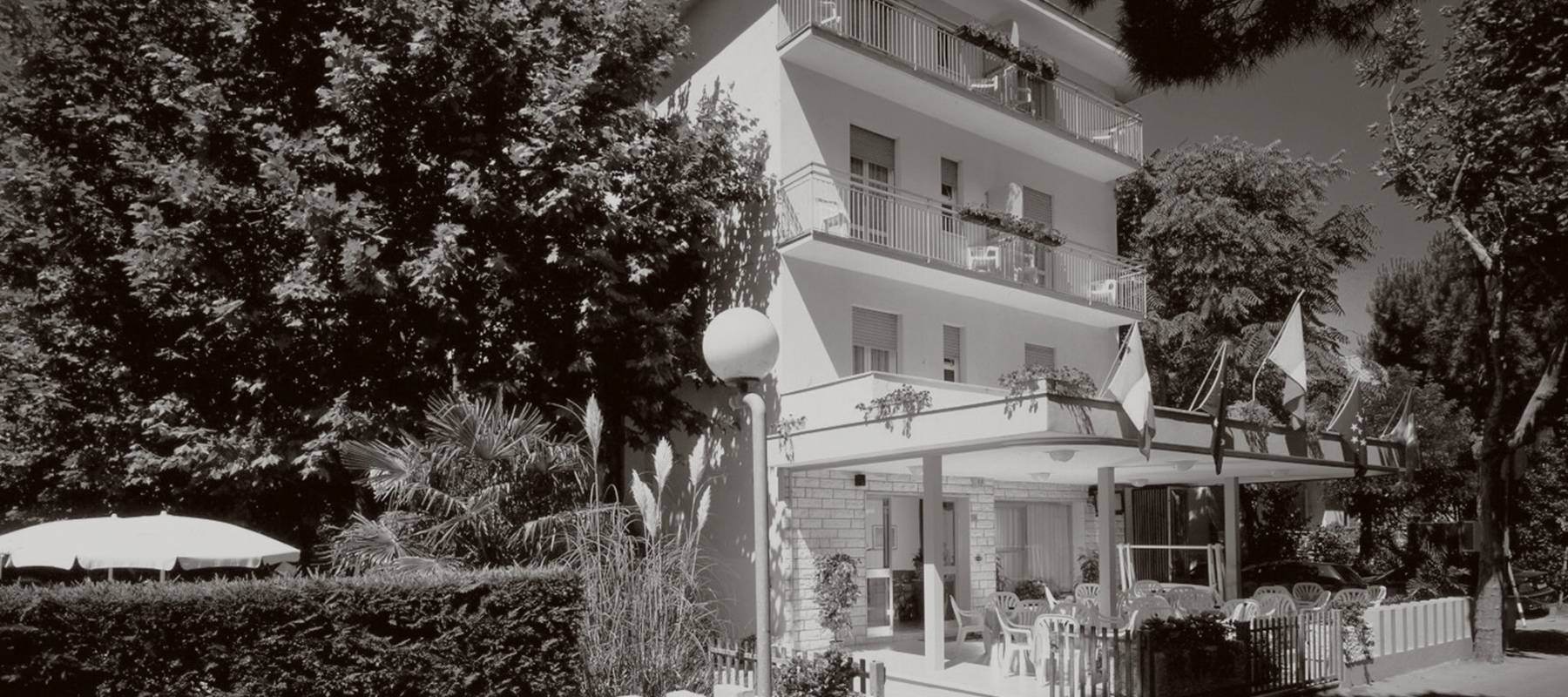 A story to be told
From a small guest house to a sought after hotel,
with the same walcoming joy year after year
The Villa Irma was bought by Mr and Mrs Bugli; Emanuela's parents, who runs the hotel. It was a huge investment for the future achieved through hard earned life savings from their past as agricultures.
From agriculturer to small entrepreneur, from the country to the sea, a dream that became reality.
After years of external management the guest house was handed down to Emanuela and her husband Davide, young and full of dreams Emanuela and Davide began giving hospitality to their tourists.
At the beginning with help of cook, a waitress and a chambermaid Villa Irma was able to convey familarity and politeness that distinguishes hospitality to its friends.
The hotel underwent major work to widen the west area and the dining room was renovated to give the bright and sunny look that can be found today.
A fresco om the dining room wall, a fine trompe-l'œil featuring an elegant French style garden brightens every meal allowing your glance to rest upon a wonderful lanscape.
The entire hotel was climatized allowing their clients to experience total relax even on the hottest summer's day.
Next all fixtures were replaced with thermic and soundproof ones which guarantee silence during rest. Slowly but surely along with the utmost care and love for hospitality the guest house became a 3 star hotel.
Saw the most important renovation. An area was created for a splendid swimming pool with hydromassage, the roof has been thermically isolated and thermic and photo-voltaic panels have been installed to became a real ecological oasis with low impact on the enviroment. Small stages, big improvements. For 25yrs Emanuela and Davide have taken care of the hotel giving top priority to your well being.
The wind of change has brought a new name to the hotel: Bella Igea, wich reflects the magical energy of relax and entertainment that surrounds this little jewel in the calm and peaceful Igea Marina. Here, every room has been prepared in minute detail ready to welcome you and your entire family.